After three days, the participants of the 30th International Salesian Youth Games are still full of energy. They certainly do not show fatigue when socializing and having fun.
Last night, the Kodeljevo Hall was filled again for the Festival of Nations. The event was hosted by the well-known face of this year's accompanying events, Urška Koželj. Some of the nations set up stalls and offered homemade delicacies and souvenirs. Meanwhile the individuals and groups performed diverse acts on the stage. The Slovaks rapped, Portuguese girls sang a well know song »Shallow«, the Czechs, Spainiards, Slovaks and Germans animated us with the animation dance and the Poles danced one of their traditional dances.
Slovenian volunteers and organizers danced a polka accompanied by the accordion. The young in the hall also joined in. This was an introduction to a short 30th »birthday« party of the PGSi. Instead of a giant cake, hard-working Sloveninan housekeepers and mothers made as many as 2,000 cupcakes for all of the participants. Evening party was concluded by dancing to the tunes of DJ Levis and DJ Nesh.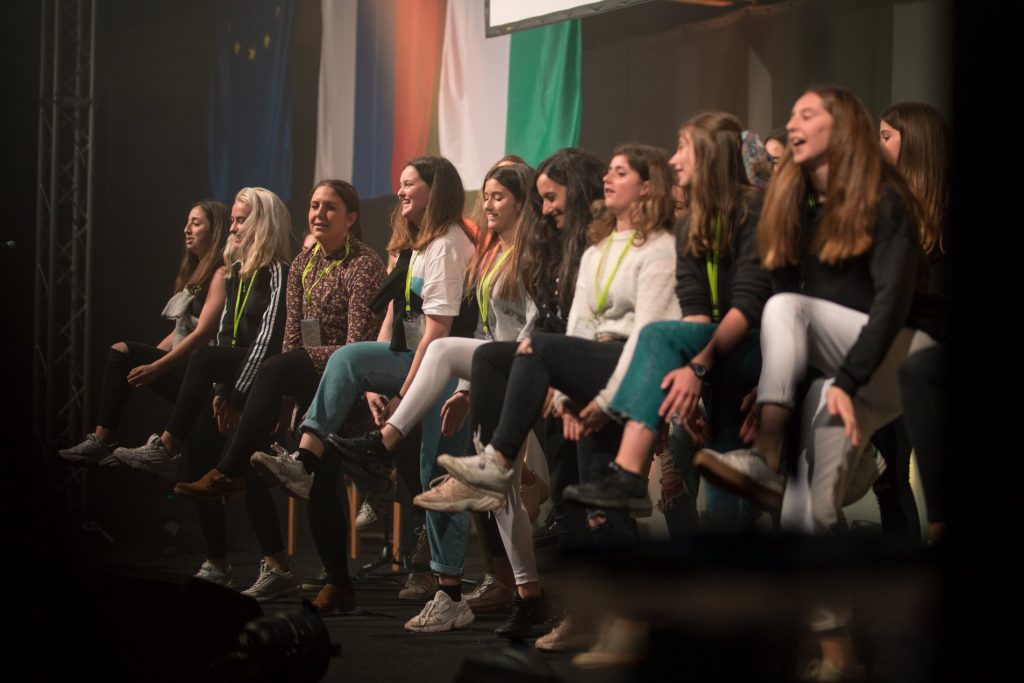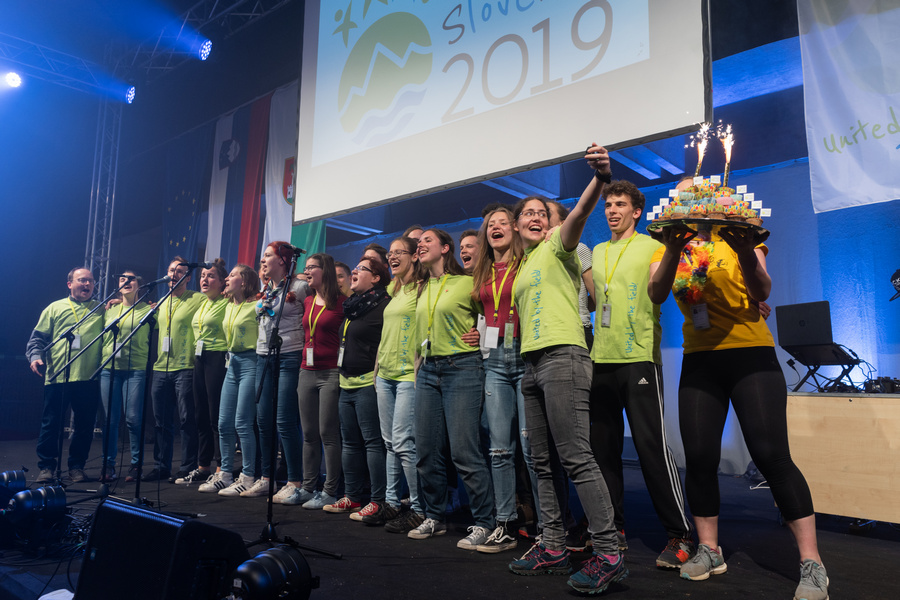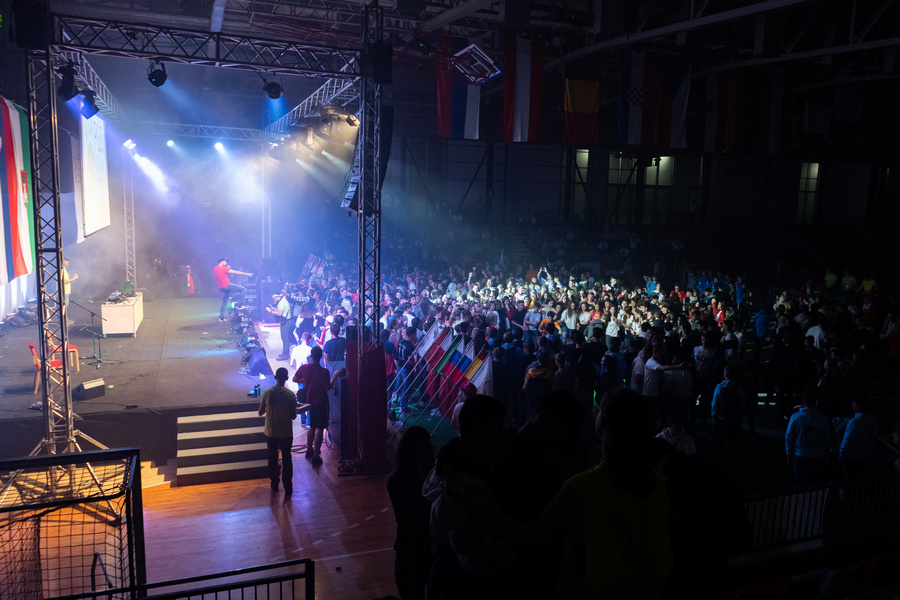 More pics in the gallery.