The young participants, their trainers, volunteers, organizers and guests of the 30th International Salesian Youth Games filled the Kodeljevo Sports Hall for the last time at the closing ceremony.
Urška Koželj and Žiga Bunič hosted a diverse program that had been created by the dance club Šinšin, acrobats Jure and Grega, the Čupakabra enchanted us with lightshow poetry, and Danijela on the air acrobatic rope concluded the artistic symphony.
Next in line was the Salesian provincial Marko Košnik with greetings and thanks to the organizers and volunteers who are responsible for the excellent course of this year's Games. He was joined by the president of the PGS-i Georg Leibold. They handed medals and awards to all teams and competitors as well as the awards for he most fair play teams.
The evening was concluded with a concert by Odkloplen Grega and friends.
We see each other again next year on the 31st International Salesian Youth Games in Duisburg, Germany!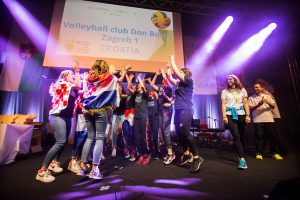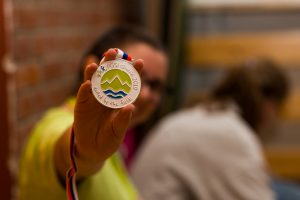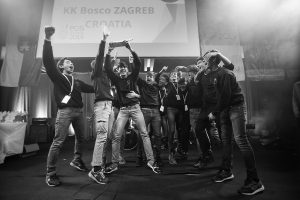 More photos can be found in the gallery.