Where and when?
The 30th anniversary edition of the PGSi will take place in the beginning of May  in Ljubljana with the main stage at Kodeljevo. Sports competitions will be held at the outdoor courts and in the gymnasiums of the Kodeljevo Sports Park, the Faculty of Sport and other nearby schools. The main event field will be held at the outdoor playgrounds in the Kodeljevo Park, while the ceremonies will be held at the Kodeljevo Sports Hall. The teams will be placed in major hostels and dormitories in Ljubljana.
What means PGSi?
The PGSi abbreviation is derived from the name of the international association Polisportive Giovanile Salesiane International, which is translation to International Salesian Youth Games. It has been an umbrella organization for past 30 years taking care of organizing and assigning the games. They are each year hosted in another Member State of this union.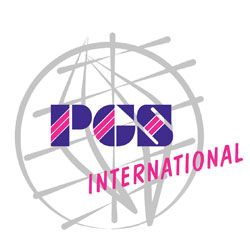 What are PGSi?
The core of the International Salesian Youth Games is a sport competition. Youth competes in various disciplines and is separated by age in two categories. Beside sports activities, the main focus is on cultural exchange, socializing and spirituality.
The main goals of International Salesian Youth Games is to make it possible for salesian youth to take part in sports and the opportunity of building world which respect fundamental values as: peace, friendship, truth, good, justice, freedom, love, dignity of a human being, solidarity and fair play. More specific goals by areas: athletic, cultural, promotional, integrational, educational and religious.
What do you get?
The cost of registration (250€/person) covers:
– accommodation (30.4. – 5.5.2019, 5 nights),
– food (all meals: 5x breakfast, 4x lunch, 5x dinner),
– sports hall rentals, sports equipment, payment of referees,
– free city transport (public buses),
– taxes,
– gift package,
– ceremonies, Valdocco program, spiritual program,
– company of a volunteer through all games (possibility of visiting the town…)…
Extra payment: tourist visit of Postojna cave, lake Bled (3.5.); shuttle transport from airport to city or back